Interactive Flash for Semiconductor Concepts
Silicon Crystal Electron Flow
This interactive simulation was written to as a Flash artwork precursor for more advanced concepts.
Note that the (artwork precursor) is inaccurate in several ways:
The Silicon N type Phosphorous doping normally isn't this dense.
Electrons were made bigger here for visibility
Atoms were spread further apart here for visibility
Silicon (like Carbon) should have tetrahedral bonds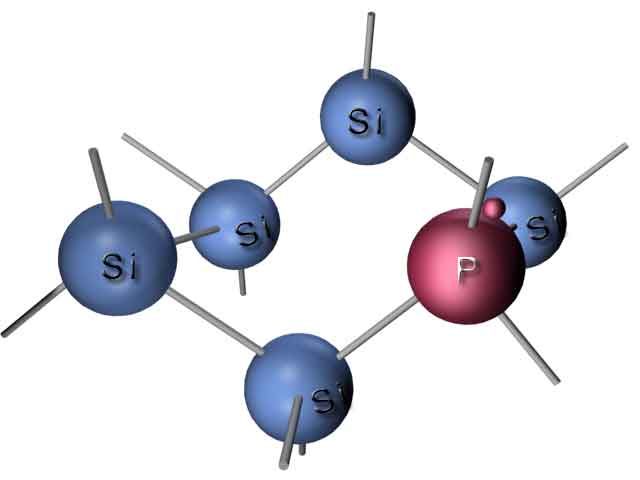 Links to Other (Similar) Interactive Simulations
While I favor Flash, most of these are programmed as Java Applets.
In general, Flash is expensive, but has better artwork (via integration with other Adobe products) and produces smaller run time files. Java, on the other hand, is free.
For a discussion see:Java Vs. Flash